The NBA season 2017/2018 has bee the most anticipated one for me in recent times.  The off-season was surely 'lit', filled with lots of surprises from the trades to the free agency period and the Summer League action. There were various interesting things that happened in the first week, however I will discuss briefly three of the persons/teams that were most interesting to me.
Opening Game
The season opener, Boston Celtics visited the Cleveland Cavaliers, fresh new faces on both teams. After requesting to be traded from the Cavaliers, Kyrie Irving landed in Boston, his return to the Cavaliers home court wasn't a surprise as he was booed by fans after being introduced.
Within just six minutes of the game tragedy struck as Gordon Hayward, debuting for the Boston Celtics landed awkward during a play, resulting in his left ankle being broken. This was a very unpleasant sight, seen live on television, made me cringe. The facial expressions from players of both teams were ones of disbelief and sadness. Hayward had a successful surgery the next day, hoping and praying for a speedy recovery for him.  Without him the Celtics has lost an extremely talented player; however I do believe that the Celtics can make tremendous progress, they got great young, vibrate and players with great potential to push the team to getting wins.  
Lonzo Ball
Now, could we talk about Lonzo Ball? I honestly think he is the most talked about rookie,  people want to see if he will perform or be a flop. Opening game for the Los Angeles Lakers, Ball scored 3 points. After the game the negative comments definitely outweighed the positive, I just can't understand the level of negative towards this kid, he is just starting give him a break. In his second game as a Laker playing against the Phoenix Suns,  he came back stronger than ever, leading in points (29 points) and assists (9 assists), guiding his team to a win, great way to shut down the negative people. 
Giannis Antetokounmpo
My final highlight from the 1st week was the "Greek Freak", Giannis Antetokounmpo. Is it to early to call MVP? This young man has performed in every game thus far for the Milwaukee Bucks. Averaging 30+ points per game, getting to his career high of 44 points against the Portland Trail Blazers. Looking forward to see how the rest of his season plays out.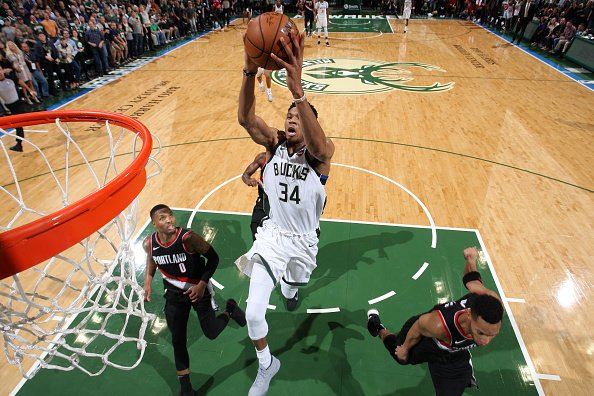 Thank you for reading. 💖
© Shinavy Blogs
Let's connect: Instagram: 📸 shinavyblogs | Twitter: 🔎 shinavy_14 | Pinterest: 🎯 shinavy_14